Theft Prevention Programs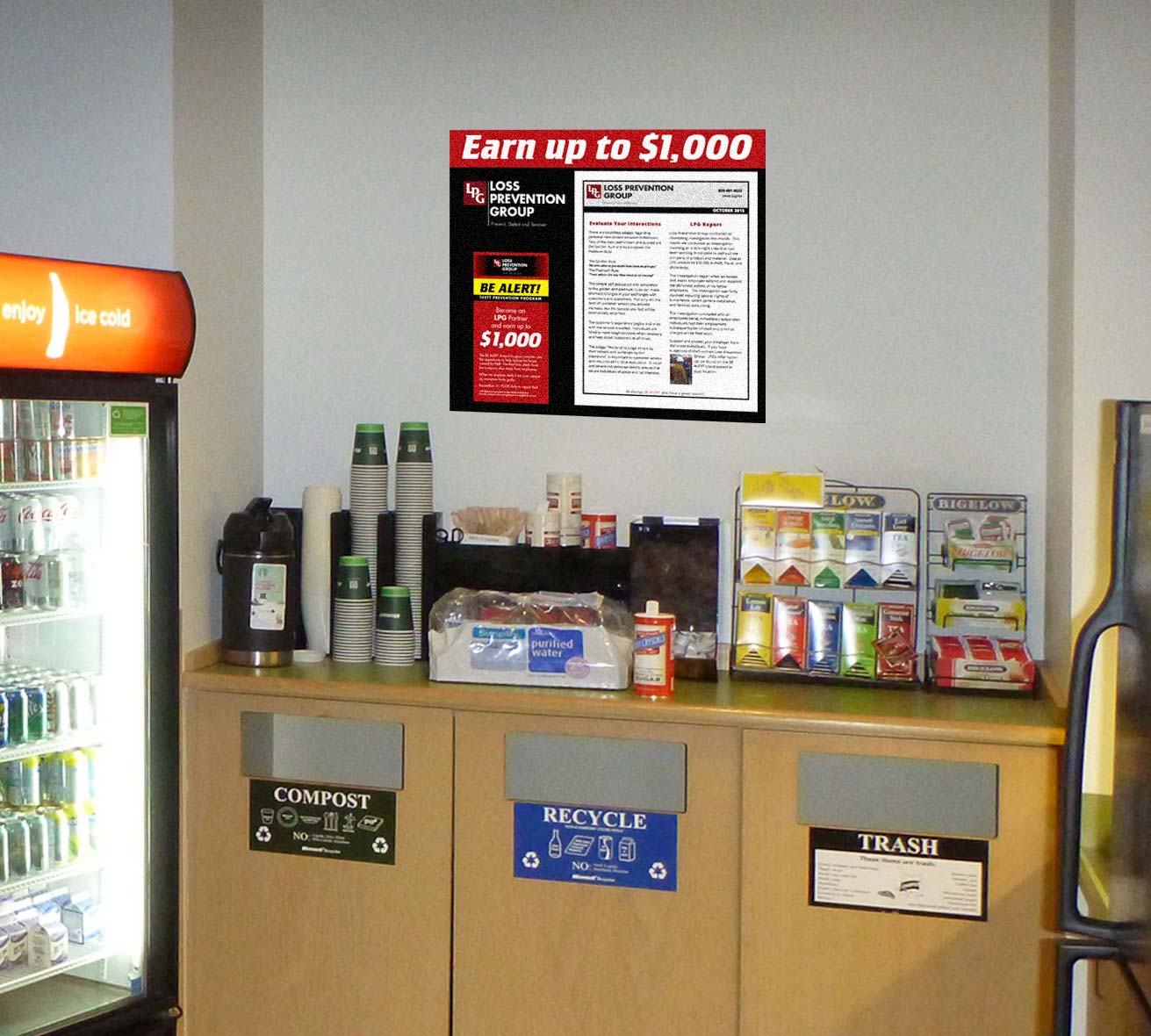 Our Be Alert poster hangs in a common area to be easily read by all employees.
Contact us and we will be glad to explain the benefits of our programs. Our "Be Alert" programs are customizable to be cost effective in any industry. We will help you create a "zero loss" workplace. This will be welcomed by all of your honest employees. Companies across the country, both large and small, outsource their continued loss prevention and investigation needs to LPG.
Your increased net profits should far exceed the minimal costs for these services in most instances. We have the proven expertise and track record that bring financial value as well a culture of honesty within the workplace. Our goal is that your business makes much more profit, we retain you as a client and the thieves either get caught, stop stealing or find jobs elsewhere.